Alright fuckers, here is My much anticipated blog post.  I just made over 20k from My devoted bitches on Niteflirt in July.
$20,683 to be exact.  Hahaha… I love it.  And that's not even the final total since I'm not even counting My other endeavours.  I'm not going to tell you My exact income this month because it's none of your business.  I'll let you nosey bitches make your own assumptions about that.  I'll just say, it's what a lot of people My age make in a YEAR. LOL.
I love being ME! I am THE FINANCIAL PRINCESS.  Consider this Me whipping out My virtual dick to slap you all in the face with it.
So yes, of course it feels good and yes I am pleased with the sacrifices My slaves have been making to ensure I get the maximum amount.  The best part of everything is this is a reflection of the success I will continue to have in the coming months, since I usually just gain even more bitches and followers like a snowball effect.
And another reason why I rule? Check out this sexy sissy dog collar I just auctioned off on eBanned.  My slave sissy jamie from www.chastity-princess.com won it and will be soon proudly wearing it in some future blog posts.  Now how lucky is he?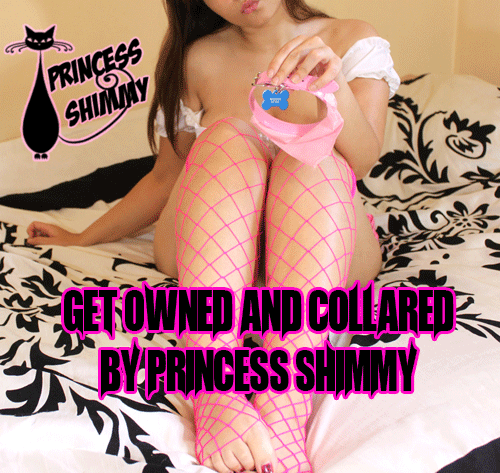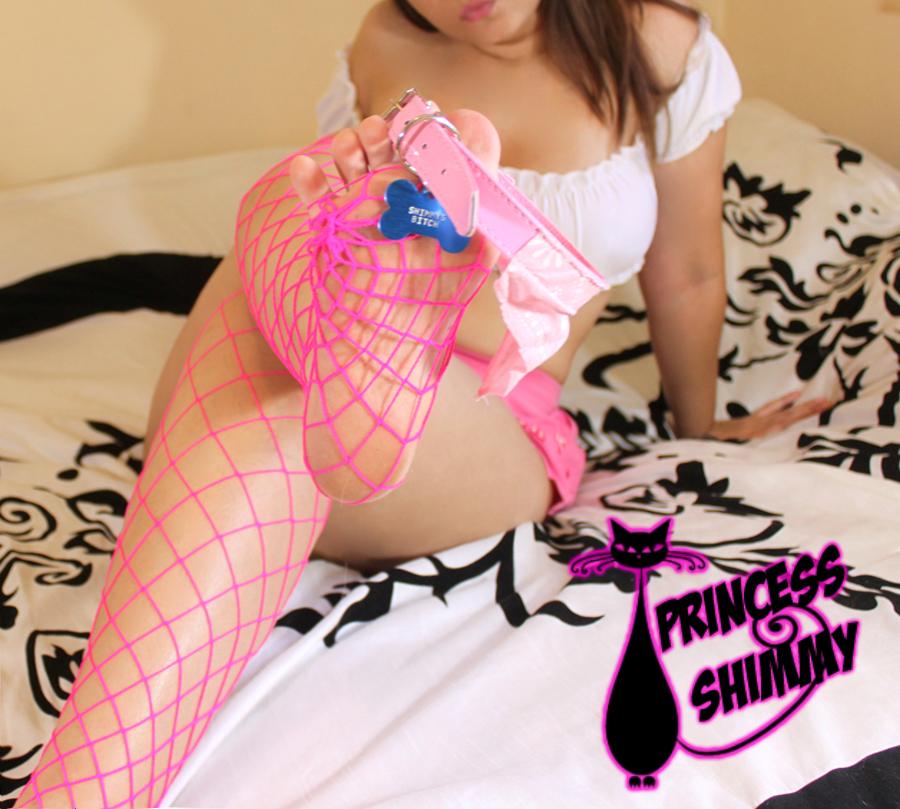 Now on to the recent prezzies and tributes from My lovesick bitches.
$400 blank money order. Mmmm… yummy 😉
Designer Skin "Ravish Me" tanning lotion and a Hello Kitty beach towel.
Some scented bath stuff and Arcona facial peel.
My BF saw My polar watch and liked it.   So obviously he gets one now too, lol.
 Bario electric foot file.  This thing is amazing, the plates have like a 3 year life expectancy.
Speed jump rope and pink boxing gloves to knock you the fuck out with.  And yes, I'm into boxing and you better beileve I can deliver a good, nose breaking punch.
Aaand last but not least some gear from
NiteFlirt's
boutique.  The beautiful part of this is NF will be compensating Me 100% the price of this order for wearing it in My listing.  I made My slave pay for it… of course.  Getting paid to wear free clothes? Me likey.
For those of you all that are not on NiteFlirt, I command you to go join now so you can purchase My hot MP3's, slave assignments and photo sets from My store
www.gobrokeforshimmy.com
.  You'll even get 3 free minutes if you join using the banner below!