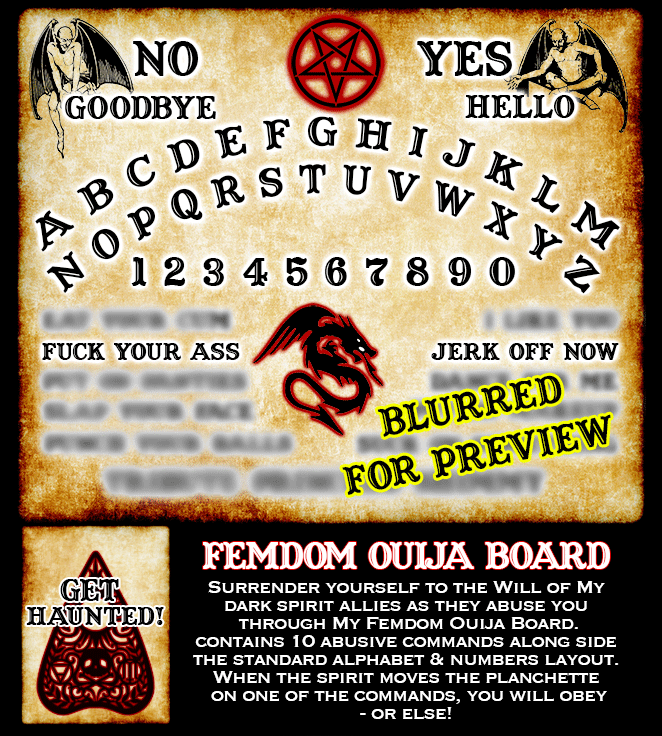 Surrender yourself to the Will of My dark spirit allies as they abuse you through My Femdom Ouija Board. I've designed this board to act as a medium between Me, you and the spirit world to humiliate you and make you obey.
Print off the enclosed board and planchette from your computer. You will use it just like a regular Ouija board except this is for the sinister purpose of turning you into a complete and total bitch for Me and the spirits. It contains 10 abusive commands along side the standard alphabet and numbers layout.
When the spirit moves the planchette on one of three worded commands, you will obey- or else!
This is the kinda stuff that urban legends are made of and you will NOT find anything like this anywhere else. Play at your own risk… if you dare!
*Warning! For entertainment purposes only! I am not responsible for any hauntings or negative effects that may occur as a result of using this board.*

Not a member of NiteFlirt? Sign up here and get 3 minutes free!