Hey puppets! Check out My latest Femdom Black Magick rituals and NiteFlirt PTVs! Collect them all! It's time to get addicted to Princess Shimmy!
Marriage Blasphemy Ritual
**WARNING! This is a real black magick ritual that cannot be undone!**
Come spiritually deride your marriage with this shockingly sinister ritual. By performing this ritual you will create a permanent rift in the fabric of reality that holds your relationship together. I provide you with step-by-step instructions on how to conduct this unholy sacrament to curse your relationship! Your marriage will never be the same again.
This is great for slaves who crave to be single but are too afraid of leaving their spouse. I promise you will feel totally liberated once it's all said and done. Come perform My Marriage Blasphemy ritual to free yourself so you can serve Demoness Princess without restriction!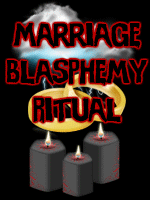 Ass in Your Face Photoset
4 extreme ass POV ass worship pics that will make you feel as if you were right there in person, bowing to My ass! I'm wearing a sexy pink nighty, pink heels and a sexy multi-colored G-string!  Come take a look!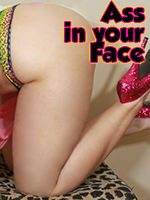 School Girl Worship Photoset
6 super hot pics of Princess Shimmy in a red plaid mini skirt, silky satin panties and white thigh high socks. Come bow to Me and worship now!
Pics Feature: Ass Worship, Legs Worship, POV Ass Worship, Socks Fetish.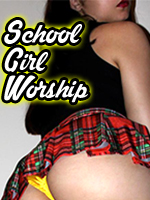 School Girl Worship Photoset 2
5 seductive pics of Princess Shimmy in a plaid "school girl" mini skirt, blouse and panties. You'll be in ass and boob worship heaven with this one, you need this NOW!
Pics Feature: Ass Worship, Boob Worship, Upskirt, Panty Fetish.