Hey boys, Princess is back from Her beach vacay!! Did you miss Me?? 😀
Lucky for you all, you get to take part in all of this by worshiping from afar!
Here are 3 new Photosets for you to bow to and WORSHIP!
Beach Vacay Worship Part 1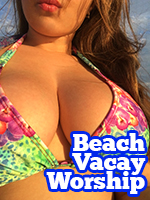 Findom Princess Shimmy's beach vacay worship photo set. You slaves are so lucky to have the opportunity to worship and adore Me as I enjoy the hot sun and turquoise blue ocean as you freeze and bust your ass off at work! Here's 10 photos of Me in My itty bitty bikini top & black evening gown dress that will make you realize your role life as a lowly 9-5 work slave who exists to serve this spoiled Femdom Princess!
Buy it from ControlFetish.com (I earn the most here)
OR get it on NiteFlirt

Beach Vacay Worship Part 2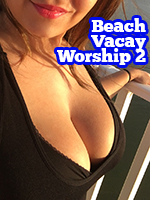 10 pics of Princess Shimmy in Her tiny bikini top lounging under the hot sun on the beach and lounging around Her private bungalow. Come PAY to worship and be a part of something that you working class slaves can only dream of! You work hard so Princess can kick Her feet up and enjoy the fruits of YOUR labour!
Buy it from ControlFetish.com (I earn the most here)
OR get it on NiteFlirt

Beach Feet Foot Worship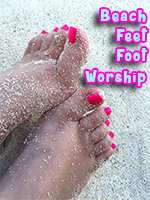 Beach feet foot worship photoset. Come worship My pink pedicured sandy toes in these pics taken from My beach vacay. You are so lucky to have the opportunity to worship My Princess feet while I relax on vacation. Come bow down to My spoiled Princess feet now. **15 PICS INSIDE!!**
Buy it from ControlFetish.com (I earn the most here)
OR get it on NiteFlirt